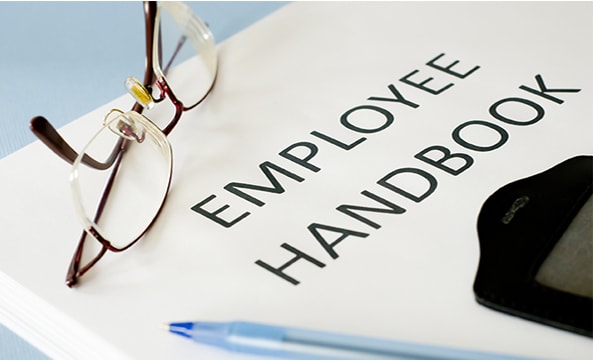 Employee Handbooks
Our customized employee handbook provides a resource for business owners and their supervisors to refer to when dealing with employee questions. Having the correct policies in writing helps you establish precedence when justifying personnel decisions.

The process starts with a one-on-one meeting with a Human Resource professional who understand the intricacies of complying with employment regulations. We review and discuss options related to more than 160 policy areas and employment regulations.

The final product includes an editable Word document that you can modify in the future.